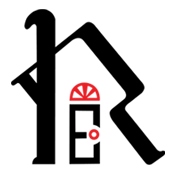 RICHARDS
ROOFING &
EXTERIORS
RESIDENTIAL AND COMMERCIAL
344 Leffingwell Avenue, Kirkwood, MO 63122
RICHARDS ROOFING INC.
Company History
In the fall of 1990, Dick Russell and Rich Ray left a local roofing company (where they had been the commercial and residential estimators) to start Richards Roofing and Exteriors. Richards Roofing was conceived with the idea that quality roofing and exterior work could be provided with integrity and pride. As the industry has shifted, and more companies have chosen to sub-contract all work (often to transient and/or illegal labor); Richards Roofing has continued to follow the original plan. By employing only hourly people, the team has grown considerably, and with little employee turnover.
Dick Russell
A 1974 graduate of Kirkwood High School and a 1980 graduate of Missouri Baptist College, Dick got his start in the roofing business in 1984 as an estimator for a local roofing contractor. He played Collegiate Baseball and coached baseball at the high school level. Dick is married to Ellen, and has three children: Richie, Andrea, and Jimmy.
Rich Ray
A 1977 graduate of Kirkwood High School and a 1982 graduate of Cornell College: Rich began his roofing career on the roofs in high school and college. Rich played collegiate football and coached football at both the high school and college level. He also served as chairman of the Kirkwood YMCA Partner with Youth Campaign. Rich is married to Melissa, and has three children: Haley, Kelsey, and Bobby.